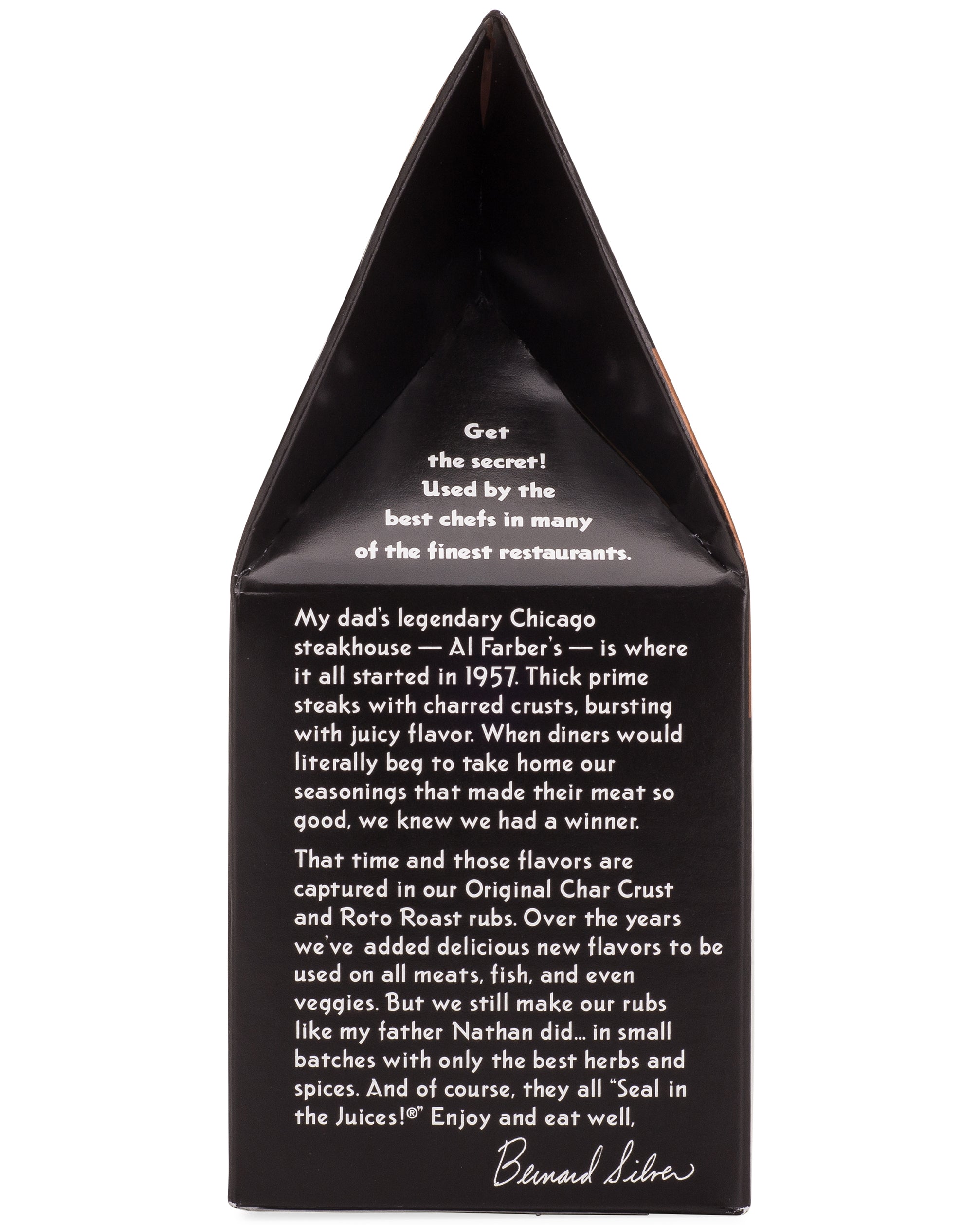 National Bronze Medal winner (National Barbecue Association's Awards of Excellence). Spicy… sweet… seductive. Just like Louisiana herself. Enjoy our jazzy blend of piquant cayenne pepper, onion, garlic, oregano, and a melange of other Mardi Gras flavors. Bring the sublime heat of New Orleans to catfish, chicken, or shrimp, and let yourself be seduced.
One packages makes ~3-4 family meals. 
How to Use: Just coat your favorite protein with Char Crust (covering all sides), then cook (pan-sear, grill, airfry, bake, smoke, etc.).
Because Char Crust creates our signature crust, use a thermometer to get the perfect temperature.
Share